Safe, Effective and Long Lasting Skin Rejuvenation
Have you had the experience of making a subtle change in your appearance, say maybe going from glasses to contacts or a hairstyle change or the loss of few pounds? Your friends, family and colleges know that something about you has changed but they just can't figure out exactly what you've done to create this new look?
Everyone wants to look their best and some have even gone to great extremes to make changes in their appearance to the detriment of their own health. There are many facial and skin rejuvenation programs or treatments available that can cause long term health concerns but Mid-Florida Medical Group offers some of the safest, most effective, least invasive and long lasting "Skin Rejuvenation" treatments.
To know what procedure or procedures are the most indicated to meet your needs and help you achieve your skin rejuvenation goals, we offer a 15 min complementary skin evaluation in which we will present you with the best treatment plan for your needs and answer your questions.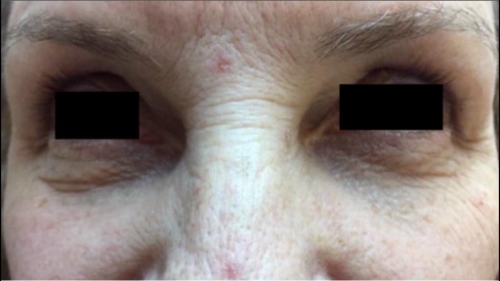 Four of the main treatments we offer are:
1. Platelet Rich Plasma fillers (PRP)
2. Collagen Production Therapy
3. Injections of Nutraceuticals
4. Very gentle Electrical Stimulation
1. Harnessing the power of your own blood, "Platelet Rich Plasma fillers" work to regain lost volume, diminish wrinkles and scar tissue and remodel the face. This procedure is very safe, effective and lasts approximately 18 to 22 months.
2. "Collagen Production Therapy" is one of the most effective, economic and comfortable ways to rejuvenate the skin and diminish wrinkles, stretch marks and scars from any part of the body. It uses delicate micro-needles that gently penetrate the dermis stimulating the cells to produce collagen.
3. The "Injections of Nutraceuticals" have different sterilized injectables and formulas for specific purposes and are aimed to increase collagen production, diminish wrinkles and stretch marks, grow new hair, regenerate skin and enhance its grow for approximately 3 years.
4. The "Very gentle Electrical Stimulation" is a comfortable, pain free procedure to lift the skin and tighten the muscles. First we perform it on you and then we teach you how to do it on your own, so that you could use it for home care. It only requires 5-10 min/day for 30 to 60 days to achieve the results you want and from there only 5-10 min/day 2 or 3 days per week to maintain your results.
Our medical professionals are honored to offer you the science, the technology and the support that you need while you reach your rejuvenation goals within the shortest time possible, in the safest, most effective and non-invasive/non-surgical ways.
Do You Think PRP, Ozone, and Prolotherapy Can Help You?
Scheduled Appointments are Necessary due to our Detailed Evaluation and Excellent Quality of Care
At Health & Hope Institute we provide the highest quality PRP Treatment in Orlando, FL and surrounding areas
Our services include PRP injections for skin rejuvenation, joint regeneration and hair restoration. Prolozone injections for muscle and joint pain and fat burning. We also provide Gentle Acupuncture, Herbal Medicine, Nutrition Detox, Brain Therapy, Lymphatic Drainage, Visceral Manipulation, Neural Manipulation, Vascular Manipulation, and Craniosacral Therapy. We have been serving the community's rejuvenation and regeneration needs with Hackett - Hemwall Dextrose Prolotherapy since 2007 and PRP Prolotherapy Injections since 2008. We encourage our patients to allow nature and their heart to guide their healing journey.
Location, Parking, and Contact Info
We are located inside Alora Health Spa. From toll road 408 (East or West), take Exit 4 and head South on Hiawassee Rd. Go 2.5 miles on S. Hiawassee Rd, make a U turn at the light at West Pointe Blvd. turn R after the CVS, then make a quick L and drive in front of the building through the parking spots. Alora Health Spa will be on the R toward the end of the building. When you reach the stop sign at Via Venzano Ave. you will see a free 2 hr parking lot in front of you, across the way. There is handicap parking in the private parking lot behind the building.