What is Orlando Microneedling?
PRP Microneedling is a highly effective, painless and safe treatment that naturally boosts collagen production. Collagen is the protein that works as foundation for building new tissue, reason why it is called: Collagen Induction Therapy. The procedure involves using an electric therapeutic device that contains multiple fine needles in a little drum to gently puncture the superficial layers of skin to help it heal, strengthen and rejuvenate.
The Essential Benefits of our  Orlando Microneedling
Revitalization and rejuvenation of the outer layer of the skin
Increases in collagen and elastin production
Diminishes wrinkles and fine lines
Diminishes acne scarring and other types of scars
Strengthens skin that has been sagging due to sleep positions, unaware hands pushing and pressing on the face and the force gravity
Diminish pore size
Diminishes hyperpigmentation and sun spots
Acts as an antiseptic to protect and heal the skin
Images of our Orlando Microneedling Treatment
It is normal for some patients to feel nervous about their first treatment, which is why it's our priority to make you feel as comfortable as possible. If you have any questions about the benefits of our microneedling treatment please don't hestitate to ask. Our friendly staff is here to help.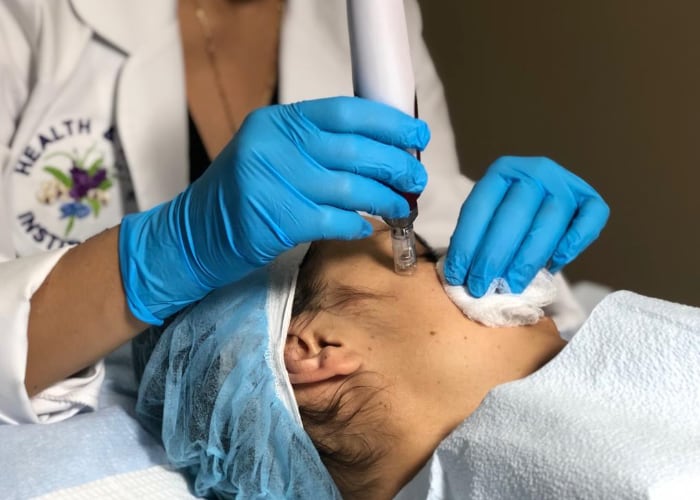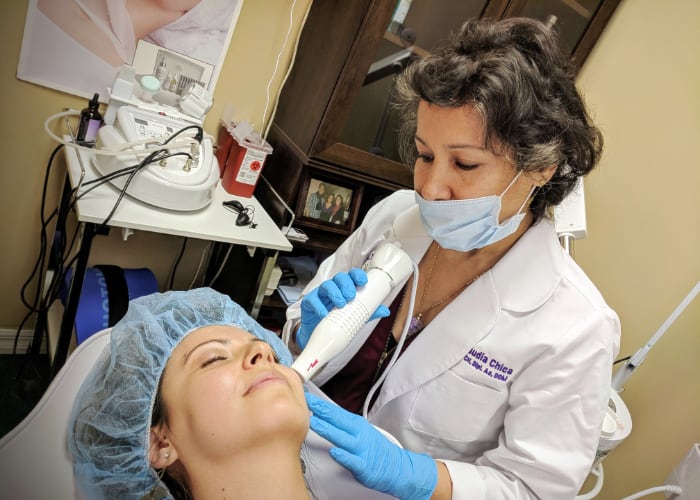 Do You Think PRP, Ozone, and Prolotherapy Can Help You?
Scheduled Appointments are Necessary due to our Detailed Evaluation and Excellent Quality of Care
No Guarantee of Healing Policy
Despite our genuine commitment to be in service, noble ethical standards, and professional competence while providing the most appropriate and high quality level of care, there are no guarantees of successful treatment for any specific condition, nor promises of healing.
View Full Statement on our FAQ Page