What is Orlando Microneedling?
PRP Microneedling is a highly effective, painless and safe treatment that naturally boosts collagen production. Collagen is the protein that works as foundation for building new tissue, reason why it is called: Collagen Induction Therapy. The procedure involves using an electric therapeutic device that contains multiple fine needles in a little drum to gently puncture the superficial layers of skin to help it heal, strengthen and rejuvenate.
The Essential Benefits of our  Orlando Microneedling
Revitalization and rejuvenation of the outer layer of the skin
Increases in collagen and elastin production
Diminishes wrinkles and fine lines
Diminishes acne scarring and other types of scars
Strengthens skin that has been sagging due to sleep positions, unaware hands pushing and pressing on the face and the force gravity
Diminish pore size
Diminishes hyperpigmentation and sun spots
Acts as an antiseptic to protect and heal the skin
Images of our Orlando Microneedling Treatment
It is normal for some patients to feel nervous about their first treatment, which is why it's our priority to make you feel as comfortable as possible. If you have any questions about the benefits of our microneedling treatment please don't hestitate to ask. Our friendly staff is here to help.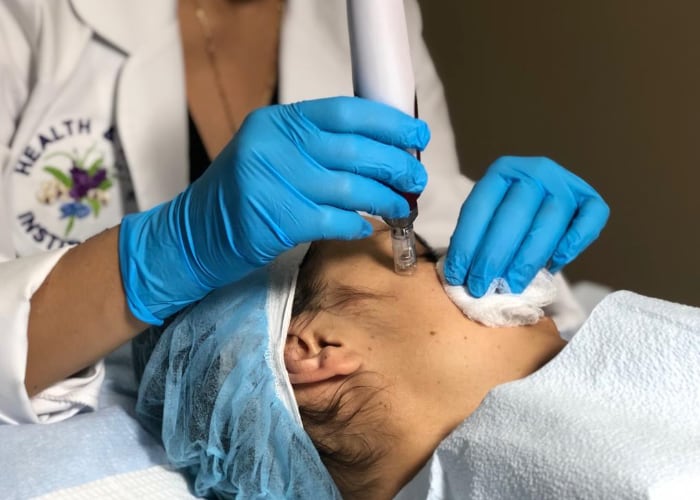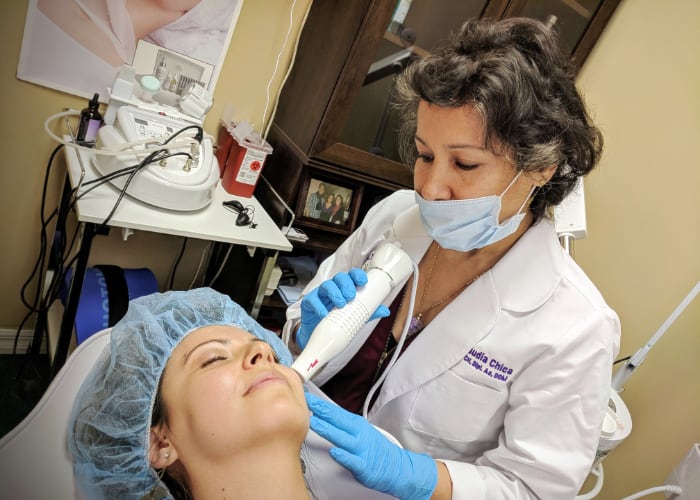 Do You Think PRP, Ozone, and Prolotherapy Can Help You?
Scheduled Appointments are Necessary due to our Detailed Evaluation and Excellent Quality of Care
At Health & Hope Institute we provide the highest quality PRP Treatment in Orlando, FL and surrounding areas
Our services include PRP injections for skin rejuvenation, joint regeneration and hair restoration. Prolozone injections for muscle and joint pain and fat burning. We also provide Gentle Acupuncture, Herbal Medicine, Nutrition Detox, Brain Therapy, Lymphatic Drainage, Visceral Manipulation, Neural Manipulation, Vascular Manipulation, and Craniosacral Therapy. We have been serving the community's rejuvenation and regeneration needs with Hackett - Hemwall Dextrose Prolotherapy since 2007 and PRP Prolotherapy Injections since 2008. We encourage our patients to allow nature and their heart to guide their healing journey.
Location, Parking, and Contact Info
We are located inside Alora Health Spa. From toll road 408 (East or West), take Exit 4 and head South on Hiawassee Rd. Go 2.5 miles on S. Hiawassee Rd, make a U turn at the light at West Pointe Blvd. turn R after the CVS, then make a quick L and drive in front of the building through the parking spots. Alora Health Spa will be on the R toward the end of the building. When you reach the stop sign at Via Venzano Ave. you will see a free 2 hr parking lot in front of you, across the way. There is handicap parking in the private parking lot behind the building. 
No Guarantee of Healing Policy
Despite our genuine commitment to be in service, noble ethical standards, and professional competence while providing the most appropriate and high quality level of care, there are no guarantees of successful treatment for any specific condition, nor promises of healing.
View Full Statement on our FAQ Page