What is PRP Orlando Hair Restoration?
PRP helps repair damaged hair follicles and promotes the growth of healthier and thicker new hair follicles. Based on clinical experience, we have noticed that most patients start experiencing and seeing the repair of damaged hair follicles and growth of new hair follicles on their scalp, around the 3rd – 4th month of receiving PRP Treatments.
In order to diminish hair loss and stimulate visible hair growth, a minimum of 8 treatments spaced 3 to 4 weeks apart from each other, are highly recommended. If patients would like additional support for their hair thinning/hair loss condition; nutritional supplements, medicinal herbal formulas, minerals, and vitamins could be recommended to address the root of the problem and revitalize the internal organs. 
Depending on the severity of the hair loss, patients may need maintenance treatment sessions for continued improvement of the circulation, health, and thickness of hair follicles and their revitalized growth. Hair loss and alopecia have their source in multiple individual hormonal, emotional, biochemistry, genetics and/or nutritional deficiency situations. Treatment results are usually very favorable; however, they cannot be guaranteed. Hair thickness and restoration will vary depending on individual parameters, the severity of their condition previous to starting the PRP regenerative treatments and their general health condition. 
Benefits of PRP application for Orlando Hair Restoration
PRP injections make hair thicker, fuller, healthier in just a few months
A non-surgical alternative for hair thinning and hair loss in men and women
Minimally invasive and requiring minimal to no downtime
There are no rejection reactions nor allergies when utilizing Autologous PRP (plasma from the same donor)
Repairs damaged hair follicles and promotes growth of new hair
Hair grows thicker, fuller and healthier
It could be combined with other hair restoration treatments, including applications before and after hair grafts and surgical transplants
Results You Can Expect From Our Orlando Hair Restoration
The before and after images are a good example of what you could expect after 8 PRP Treatments within 6 months. It's important to remember that hair growth takes time and our Orlando hair restoration is not a single treatment.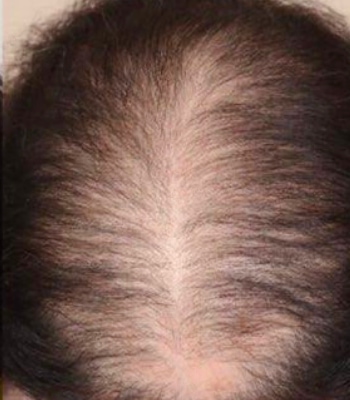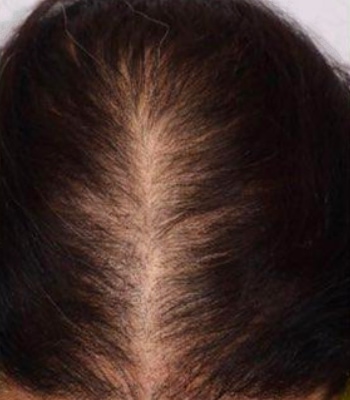 Do You Think PRP, Ozone, and Prolotherapy Can Help You?
Scheduled Appointments are Necessary due to our Detailed Evaluation and Excellent Quality of Care
No Guarantee of Healing Policy
Despite our genuine commitment to be in service, noble ethical standards, and professional competence while providing the most appropriate and high quality level of care, there are no guarantees of successful treatment for any specific condition, nor promises of healing.
View Full Statement on our FAQ Page