What is PRP Orlando Hair Restoration?
PRP helps repair damaged hair follicles and promotes the growth of healthier and thicker new hair follicles. Based on clinical experience, we have noticed that most patients start experiencing and seeing the repair of damaged hair follicles and growth of new hair follicles on their scalp, around the 3rd – 4th month of receiving PRP Treatments.
In order to diminish hair loss and stimulate visible hair growth, a minimum of 8 treatments spaced 3 to 4 weeks apart from each other, are highly recommended. If patients would like additional support for their hair thinning/hair loss condition; nutritional supplements, medicinal herbal formulas, minerals, and vitamins could be recommended to address the root of the problem and revitalize the internal organs. 
Depending on the severity of the hair loss, patients may need maintenance treatment sessions for continued improvement of the circulation, health, and thickness of hair follicles and their revitalized growth. Hair loss and alopecia have their source in multiple individual hormonal, emotional, biochemistry, genetics and/or nutritional deficiency situations. Treatment results are usually very favorable; however, they cannot be guaranteed. Hair thickness and restoration will vary depending on individual parameters, the severity of their condition previous to starting the PRP regenerative treatments and their general health condition. 
Benefits of PRP application for Orlando Hair Restoration
PRP injections make hair thicker, fuller, healthier in just a few months
A non-surgical alternative for hair thinning and hair loss in men and women
Minimally invasive and requiring minimal to no downtime
There are no rejection reactions nor allergies when utilizing Autologous PRP (plasma from the same donor)
Repairs damaged hair follicles and promotes growth of new hair
Hair grows thicker, fuller and healthier
It could be combined with other hair restoration treatments, including applications before and after hair grafts and surgical transplants
Results You Can Expect From Our Orlando Hair Restoration
The before and after images are a good example of what you could expect after 8 PRP Treatments within 6 months. It's important to remember that hair growth takes time and our Orlando hair restoration is not a single treatment.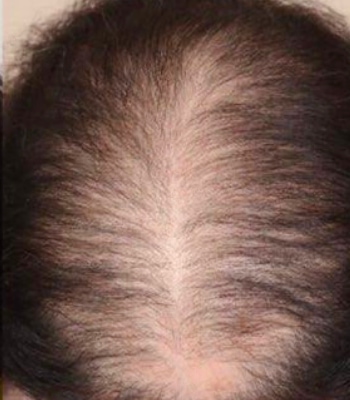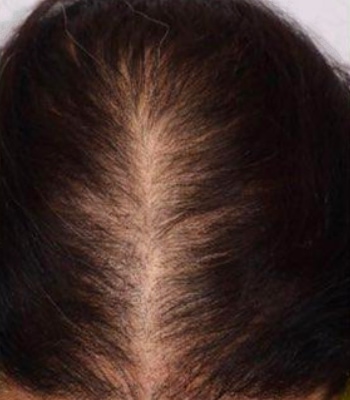 Schedule Your PRP Orlando Hair Restoration Appointment Today
Walk-ins are welcome but we highly encourage you schedule an appointment
At Health & Hope Institute we provide the highest quality PRP Treatment in Orlando, FL and surrounding areas
Our services include PRP injections for skin rejuvenation, joint regeneration and hair restoration. Prolozone injections for muscle and joint pain and fat burning. We also provide Gentle Acupuncture, Herbal Medicine, Nutrition Detox, Brain Therapy, Lymphatic Drainage, Visceral Manipulation, Neural Manipulation, Vascular Manipulation, and Craniosacral Therapy. We have been serving the community's rejuvenation and regeneration needs with Hackett - Hemwall Dextrose Prolotherapy since 2007 and PRP Prolotherapy Injections since 2008. We encourage our patients to allow nature and their heart to guide their healing journey.