PRP Treatment in Orlando, FL
We offer the Highest Quality, Safety and Effectiveness in Regenerative Injections with Platelet-Rich Plasma and Ozone
Schedule Your Appointment Today
Why Choose Health & Hope Institute?
PRP Injections and Microneedling 

for Skin Rejuvenation, Joint Regeneration and Hair Restoration
Ozone Therapy for Muscle and Joint Pain and Fat Burning
Injection Therapy Qualification since 2004
Acupunture and Manual Therapies for Pain Relief
Friendly Staff here to help you get the best treatment
PRP Microneedling is a highly effective, painless and safe treatment that naturally boosts collagen production building new tissue, reason why it is called: Collagen Induction Therapy. The procedure involves using an electric therapeutic device that contains multiple fine needles in a little drum to gently puncture the skin at various depths.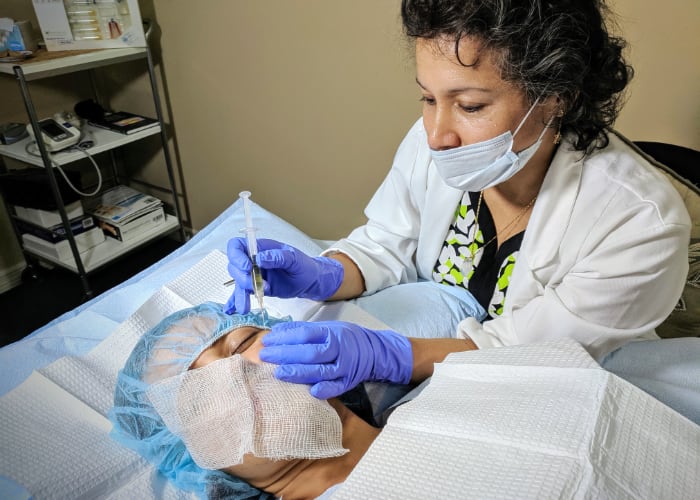 PRP Skin Injections consist of Platelet-Rich Plasma taken from your own blood to stimulate stem cells when injected into the patients desired area for improvement of smoothness and tightness of skin.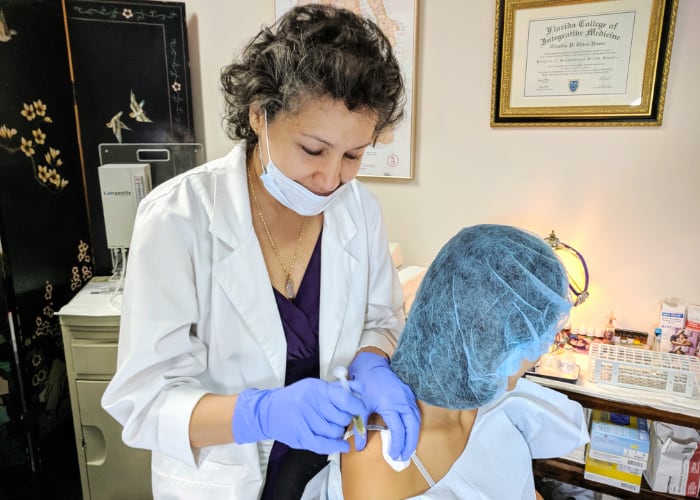 PRP Joint Injections for Regeneration
PRP for Tissue and Joint Regeneration helps diminish pain from osteoarthritis and instability due to ligament laxity, strengthens and thickens muscles, fascia, tendons and ligaments; and helps repair connective tissue and cartilage tears (like spinal discs, labrum and meniscus).
PRP helps repair damaged hair follicles and promotes the growth of healthier and thicker new hair follicles. Based on clinical experience, we have noticed that most patients start experiencing and seeing the repair of damaged hair follicles and growth of new hair follicles on their scalp, around the 3rd – 4th month of receiving PRP Treatments.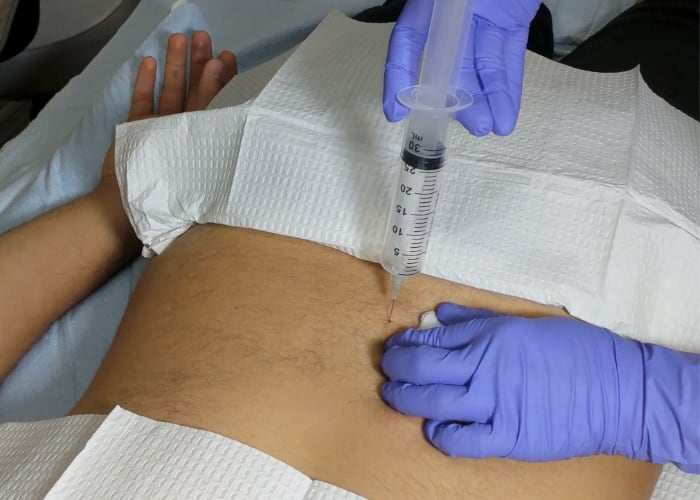 Ozone Therapy for Muscle & Joint Pain
Diminishes pain and to promote regeneration of cartilage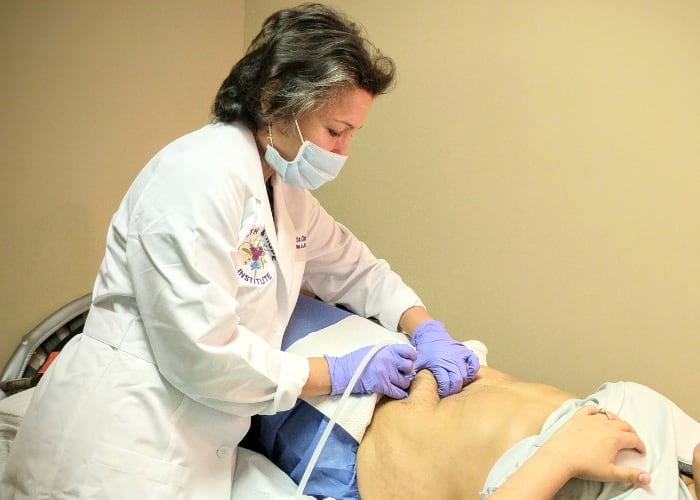 Ozone Therapy for Fat Burning
Oxidative Therapies help the body improve its vitality and get rid of toxins stored in the excess fat by breaking fat deposits down and eliminating them through urine, sweat and fecal matter.
Reviews From Patients Who Received PRP Treatment in Orlando, FL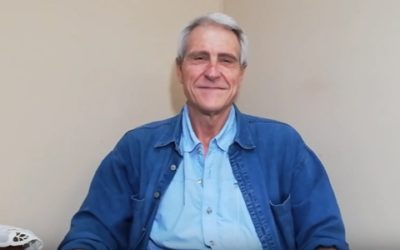 Christo came to Health & Hope Institute because he has suffered from spine pain for many years. Dr. Chica's main focus was on Christo's lower spine which helped strengthen the ligaments and tendons in that region. Christo also had weakness in both shoulders and...
read more
Recent PRP & Prolozone Treatments
David had been t-boned 8 yrs ago by a drunk driver, and recently got rear ended twice, sustaining blunt trauma to the head, Whiplash injury of the Cervical spine and traction injury of his Brain Stem. The ligaments of his neck became weaker and lax with the...
read more
Micro-trauma, repeated use and other types of injury, could cause damage to the ligaments that stabilize the multiple joints of the bones of the wrist, the 10 carpal bones and their junctions with the metacarpal bones, the radius and the ulna. Administering PRP,...
read more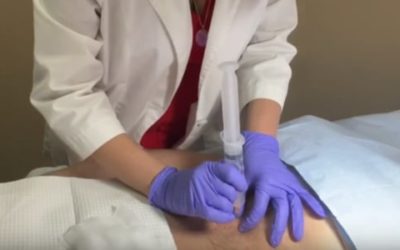 Prolozone Injections to strengthen and help regenerate Lumbar region. Patient is very comfortable and sleeping through his procedure. Research has shown that Ozone injections help regenerate cartilage. Prolozone Injections also enhance the beneficial regenerative...
read more
Additional Treatments We Provide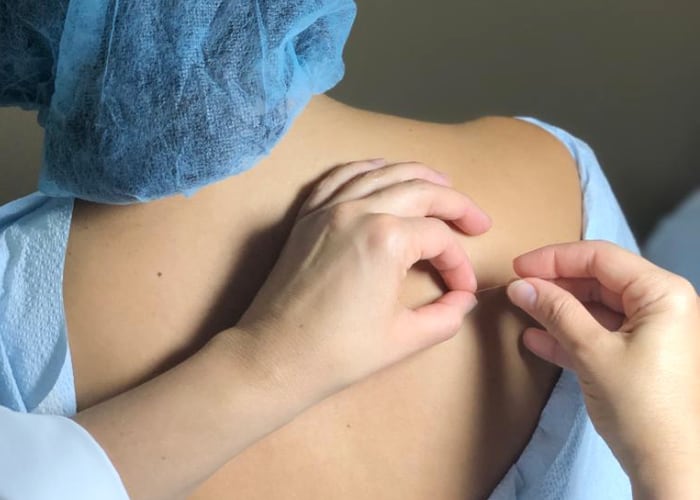 Acupuncture, Qi Gong, Moxibustion, Herbal Medicine, Nutrition, Detoxification, Chinese and Japanese Therapeutic Massage, Physical Modalities
Brain therapy, Craneo-Sacral Therapy, Visceral manipulation, Neural and Vascular Manipulation, Dermal Manipulation, Spinal and Joint Manipulation, Lymphatic Drainage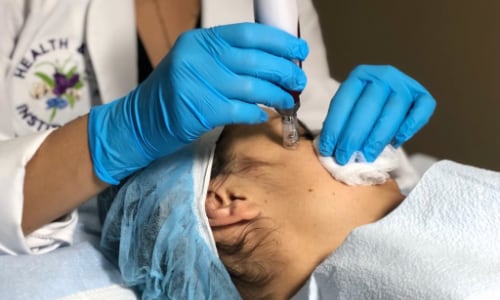 FAQ's
All the most common questions and concerns our patients have 
Blog
Helpful info on our treatments, before and after results and events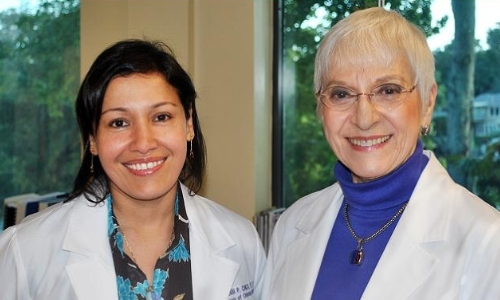 About Us
The story behind Health & Hope Institute and Dr. Claudia Chica
Schedule Your Orlando PRP Treatment Appointment Today
Walk-ins are welcome but we highly encourage you schedule an appointment
At Health & Hope Institute we provide the highest quality PRP Treatment in Orlando, FL and surrounding areas
Our services include PRP injections for skin rejuvenation, joint regeneration and hair restoration. Prolozone injections for muscle and joint pain and fat burning. We also provide Gentle Acupuncture, Herbal Medicine, Nutrition Detox, Brain Therapy, Lymphatic Drainage, Visceral Manipulation, Neural Manipulation, Vascular Manipulation, and Craniosacral Therapy. We have been serving the community's rejuvenation and regeneration needs with Hackett - Hemwall Dextrose Prolotherapy since 2007 and PRP Prolotherapy Injections since 2008. We encourage our patients to allow nature and their heart to guide their healing journey.