We offer the highest quality, safety and effectiveness in Regenerative Injections with Plasma and Ozone
PRP injections for skin rejuvenation and joint regeneration
Prolozone injections for muscle and joint pain and fat burning
Injection Therapy Qualification since 2004
Schedule Your Appointment Today


Dr. Chica is truly a gift from God!! Her hands are healing instruments. She has helped heal my body so many times.
– Debera Armstrong


Dr. Chica's services are outstanding ! Her skill is phenomenal & loving, and she always goes the extra mile!
– Christo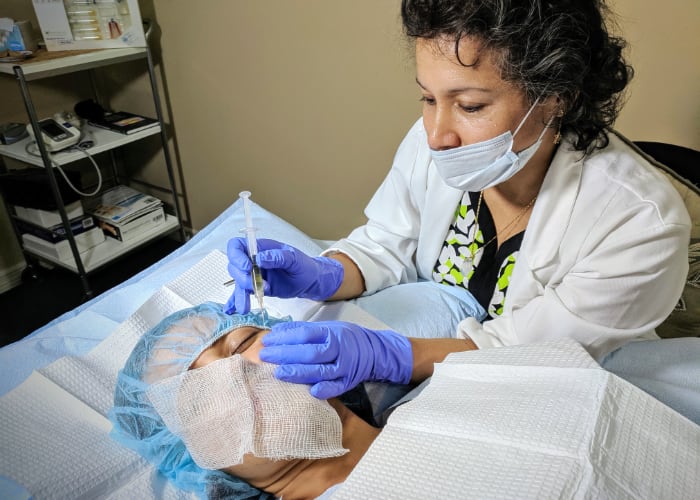 PRP for Skin Rejuvenation
Diminishes appearance of wrinkles by thickening the skin to restore volume in depleted areas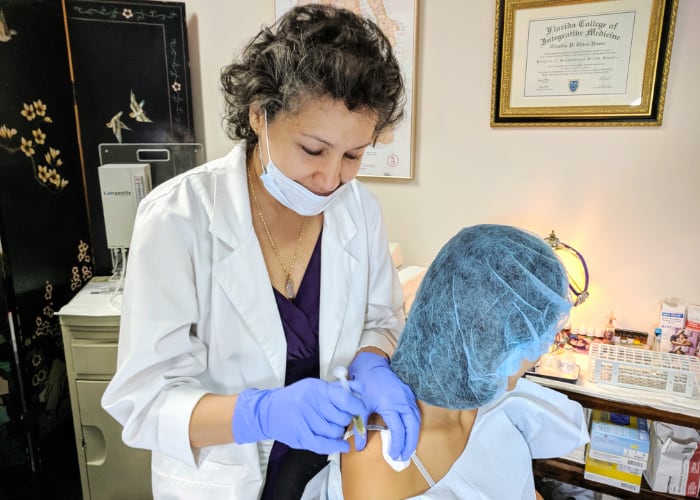 PRP for Joint Regeneration
Diminishes pain from osteoarthritis and instability and helps repair connective tissue and cartilage tears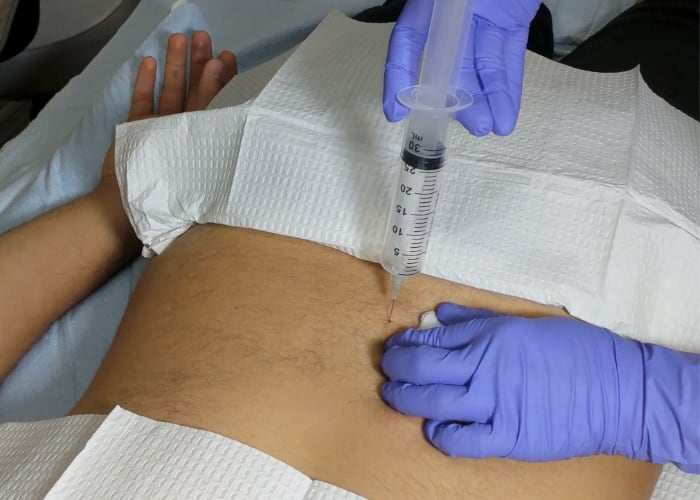 Prolozone for Muscle & Joint pain
Diminishes pain and to promote regeneration of cartilage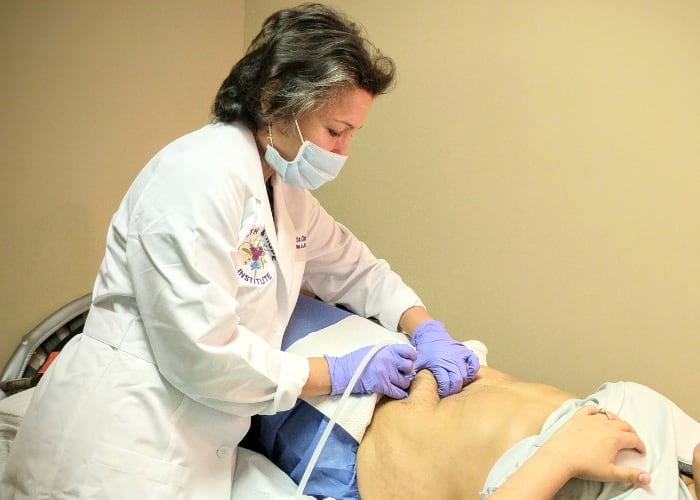 Prolozone for Fat Burning
Increases the body's circulation and oxygenation to burn fat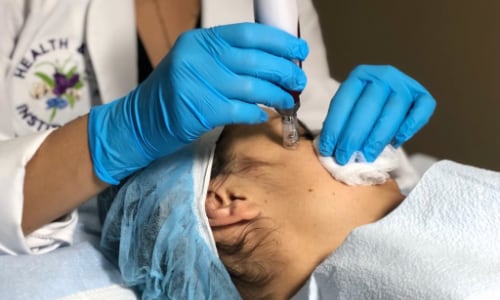 FAQ's
All the most common questions and concerns our patients have 
Blog
Helpful info on our treatments, before and after results and events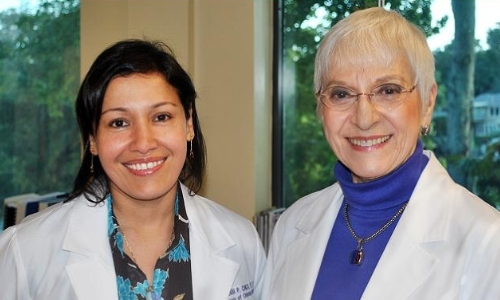 About Us
The story behind Health & Hope Institute and Dr. Claudia Chica
Additional Treatments We Provide
Oriental Medicine
Acupuncture, Qi Gong, Moxibustion, Herbal Medicine, Nutrition, Detoxification, Chinese and Japanese Therapeutic Massage, Physical Modalities
Manual Therapies
Brain therapy, Craneo-Sacral Therapy, Visceral manipulation, Neural and Vascular Manipulation, Dermal Manipulation, Spinal and Joint Manipulation, Lymphatic Drainage
Schedule Your PRP Treatment Appointment Today
Walks ins are welcome but we highly encourage you schedule an appointment 


Wonderful, caring doctor. I has been treated by her over the years for various injuries.
- Nick Tirone


Very professional and helpful staff. Told me information that other doctors seemed to miss or look over.
- James Harrison
At Health & Hope Institute we provide the highest quality PRP Treatment in Orlando, FL and surrounding areas
Our services include PRP injections for skin rejuvenation and joint regeneration, Prolozone injections for muscle and joint pain and fat burning. We also provide Gentle Acupuncture, Herbal Medicine, Nutrition Detox, Brain Therapy, Lymphatic Drainage, Visceral Manipulation, Neural Manipulation, Vascular Manipulation, and Craniosacral Therapy. We have been serving the community's rejuvenation and regeneration needs with Hackett - Hemwall Dextrose Prolotherapy since 2007 and PRP Prolotherapy Injections since 2008. We encourage our patients to allow nature and their heart to guide their healing journey.