What are PRP Skin Injections?
PRP Skin Injections consist of Platelet-Rich Plasma taken from your own blood to stimulate stem cells when injected into the patients desired area for improvement of smoothness and tightness of skin.
Benefits of PRP Skin Injections
Improves texture of skin and b

rightens complexion 

Helps heal skin that has been damaged by the sun and the elements
Reduces the appearance of hyperpigmentation, sun spots and pore size
Increases vascularization, which brings more nutrients and oxygen to the tissues
Helps the skin get thicker and stronger
Diminishes wrinkles and fine lines
Diminishes sagging, tightening and lifting the skin
Prevents the risk of infection because of its antiseptic properties
Protects against free radical damage
Helps recover the lost volume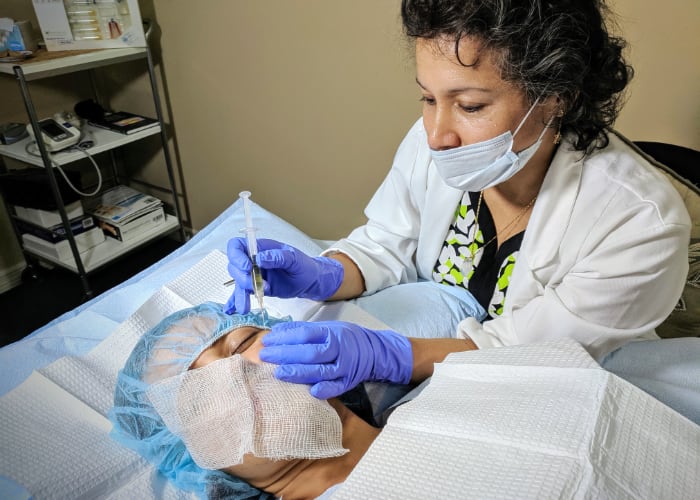 Schedule Your PRP Treatment Appointment Today
Walks ins are welcome but we highly encourage you schedule an appointment 
At Health & Hope Institute we provide the highest quality PRP Treatment in Orlando, FL and surrounding areas
Our services include PRP injections for skin rejuvenation, joint regeneration and hair restoration. Prolozone injections for muscle and joint pain and fat burning. We also provide Gentle Acupuncture, Herbal Medicine, Nutrition Detox, Brain Therapy, Lymphatic Drainage, Visceral Manipulation, Neural Manipulation, Vascular Manipulation, and Craniosacral Therapy. We have been serving the community's rejuvenation and regeneration needs with Hackett - Hemwall Dextrose Prolotherapy since 2007 and PRP Prolotherapy Injections since 2008. We encourage our patients to allow nature and their heart to guide their healing journey.